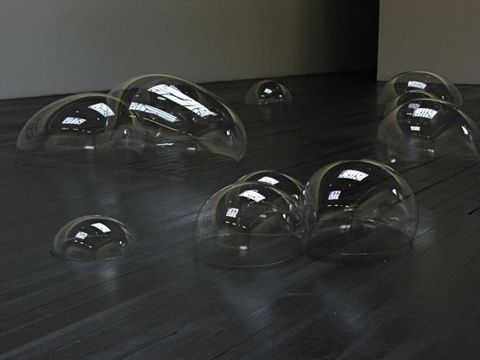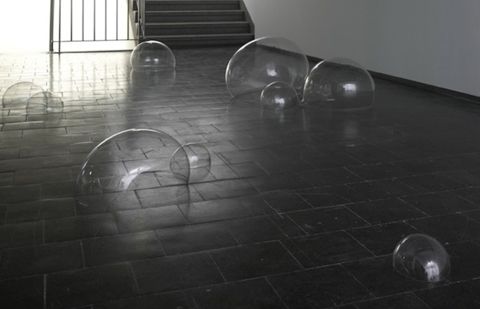 Luka Fineisen's contemporary sculpture is so simple yet so striking. There's something very magical about the humble bubble – these pieces simply represent a more durable, permanent version of something that is by nature so delicate and temporary. 
Frosting (coolant, humidifier, metal, wood, rubber, styrofoam, frost)
Educated at 
Kunstakademie Dusseldorf
, German artist Luka Fineisen's 
Phase Transitions
 (the term used in thermodynamics to describe the shifts between solid, liquid and gaseous states of matter) a show that explores 'monuments of becoming'.
Fineisen typically uses materials including frost, foam, food, glitter, molten metal, and viscous liquids to illustrate how different objects and materials can transform into something new and different, and evoke different associations, e.g. solidity to disintegration, repulsiveness to beauty, and vice versa.
Other amazing works – Züchtung I – 2006: